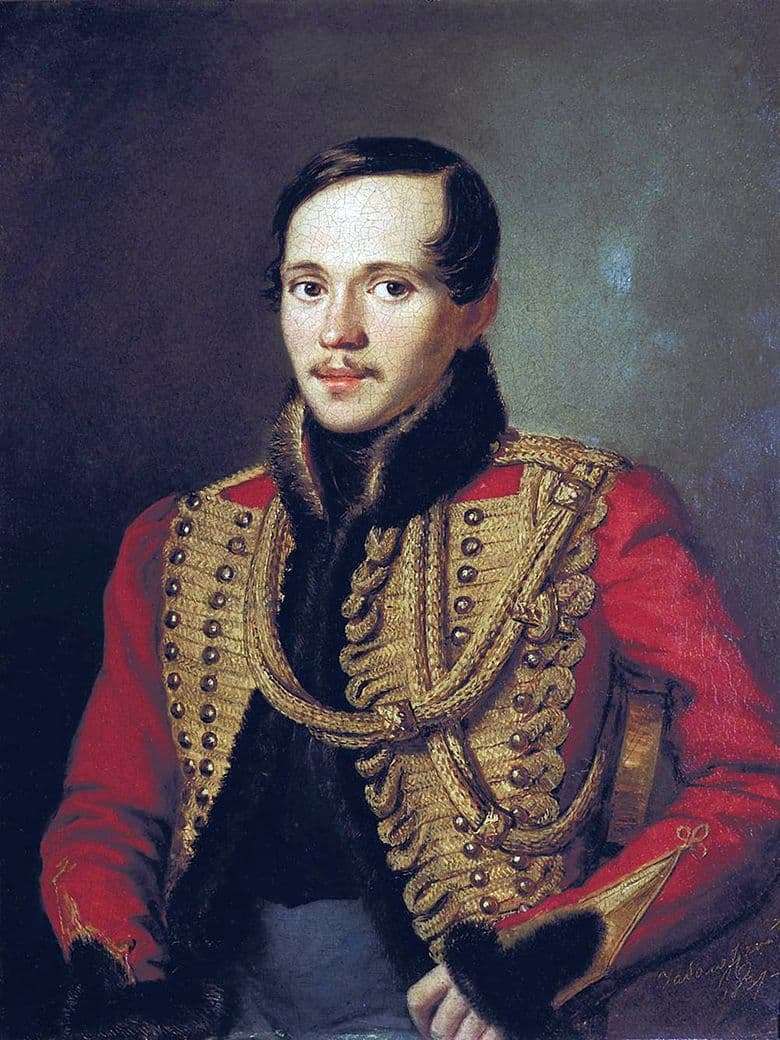 Portrait of a student. So you can call the canvas by Peter Zabolotsky. Mikhail Yurevich took painting lessons from a recognized master. Art critics have a dozen and a half images of the poet, made during the life of different artists, but this is the most popular. Lermontov in the Life Guards uniform sign from school. The portrait was ordered by the Russian playwright's grandmother.
Before turning to the image, take a look at the background of the picture. Behind Lermontov, we see clouds of smoke and reflections of the flame, as if on a battlefield. The portrait dates back to January – February 1838. But at this time the poet was in St. Petersburg, and only then went to the location of the regiment in the Caucasus.
In the image of Lermontov on canvas, Peter Zabolotsky emphasizes the regular features of the guard and the reference appearance. According to contemporaries, the poet really corresponded to her. The young man was listed as a soldier, but preferred a civilian lifestyle. The artist hints at this. In the picture, the poet is missing a shaken (headdress), the Guards Mentikke will open wide. In the current military unit for this it was possible to get a severe reprimand. A carefree look and a half smile complete the look.
Despite the inconsistencies of reality, the portrait of the work of Peter Zabolotsky turned out to be almost the most successful. Experts emphasize the incredible realism of the image of a young officer who won the respect and love of the public as a poet, playwright and prose writer.