Description of the painting by Pavel Fedotov "The widow"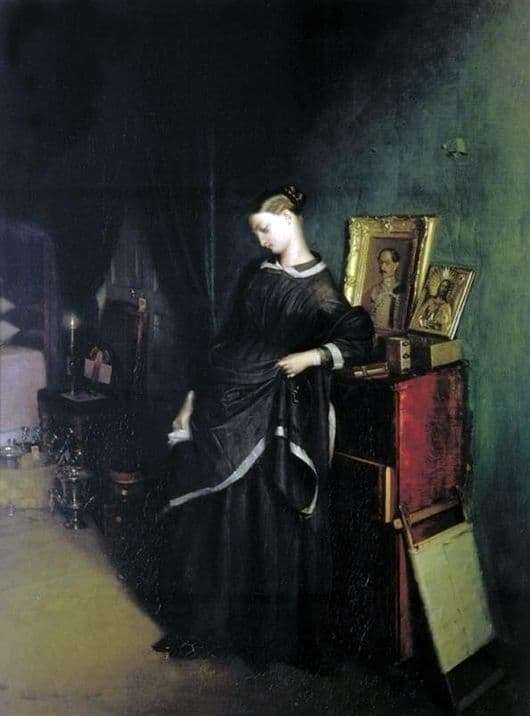 The picture "The widow" written by Fedotov has a very interesting story of writing, a plot different from other works of the master and as many as 4 variants that have come down to us!
The idea for writing a picture came to the head of a master in Moscow when he was tormented by the fate of his unhappy sister Lyubinka. The fact is that a girl who, during the life of her husband, was not at all happy, and, having survived his demise, remained pregnant alone with all debts and poverty.
Not setting goals to create complex and loaded compositions, giving all the details about all the disasters that fell on the girl's fragile shoulders, but wanting to express all the sorrow and sadness that are visible in the pose and face of the unhappy Lyuba. Everything that already happened and only waited for the girl can be guessed only by half hints.
In a barely lit room, thinking and looking at the floor with
tearful sad eyes, a young girl stands in a shy pose, although even more likely a woman. She is wearing a black mourning dress, through which we perfectly see that she is in position.
But what in the picture makes us understand what happened and what awaits the widow? A lot of inconspicuous at first glance details. The portrait of the late husband – an officer in uniform, we see next to the icon on the dresser. A forgotten candle from the night illuminates a basket containing all the things of a poor girl with a dim light. On many other pieces of furniture, as well as on the door, marks made of wax are visible, which makes us understand that they no longer belong to her.
The more we gaze at silver drawn on the floor, sealed objects and the face of a woman, the more we feel the plight of the situation: having died, the husband left his wife with multiple debts, which the girl had no way to pay. And so, she leaves this small but cozy apartment, losing most of the property. And in this frightening cold future, she needs to take care of a child who is about to be born…
Fedotov spent a long time looking for a girl with a face expressing deep sorrow and grief, but in his opinion he did not find what he was looking for. And although he was repeatedly congratulated on his magnificent picture, he was never completely satisfied with it. Nevertheless, thanks to the constant search for that ideal by the artist, we received as many as four paintings, each of which is fascinating and makes us sympathize with the whole heart with the girl on it.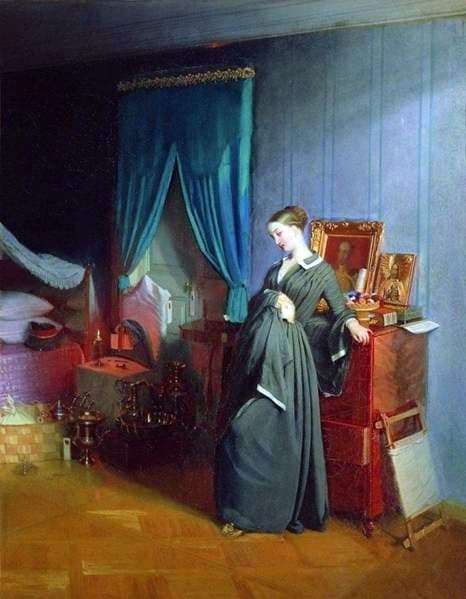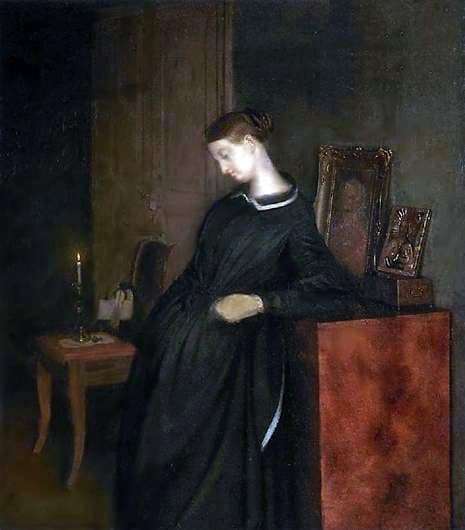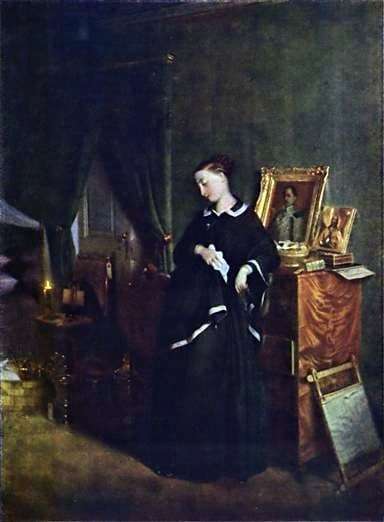 Description of the painting by Pavel Fedotov "The widow"