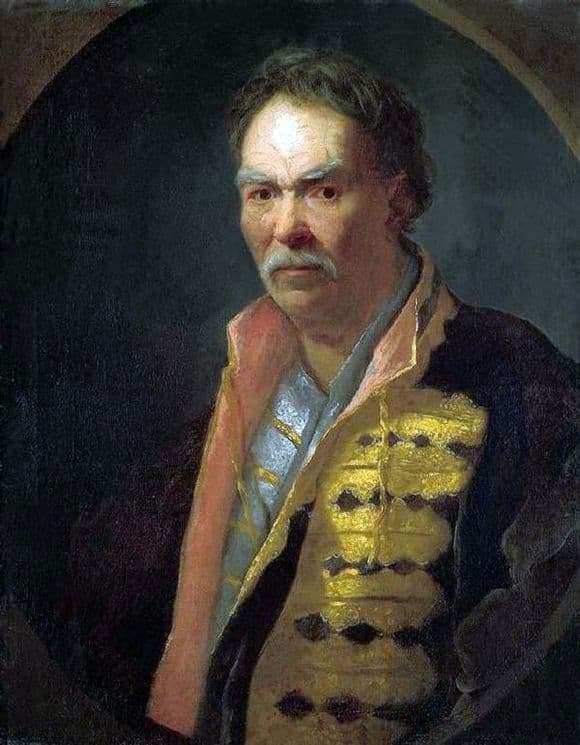 In the State Museum of St. Petersburg there is one very mysterious and magnificently executed painting. Its author is Russian portrait painter Ivan Nikitin. The oval inscribed in the rectangle represents to our gaze the figure of a mature man.
The military uniform speaks about the activity of this person. In the 17th and 18th centuries, the Cossack field commanders dressed like this. Historians and art critics argued a lot, who is depicted in the picture. After all, Nikitin himself worked under the auspices of Peter the Great and wrote mostly significant, well-known figures. But research has not revealed the mystery of the person depicted.
"Portrait of a floor hetman" – the inscription on the reverse side of the canvas. She can testify that the person depicted is a collective image of military commanders of the Peter epoch. And even though this face was not known to the whole world, the picture eventually became famous outside the place of its creation.
And the thing is that Ivan Nikitin was the first painter of the Russian Empire, who abandoned the traditional icon painting style and worked, as it was then popular in Europe.
Most of the portraits of the 18th century show people of high rank, endowed with power and wealth. Artists paid more attention to the external attributes of social status: jewelry, clothing.
The psychological characteristic of the image was faceless, faces resembled lifeless masks, devoid of soul. And only Nikitin dared to look into the souls of his models, pushing everything external to second place.
Outdoor hetman depicted as realistic: a caftan slightly undone, hair untouched comb. His glance testifies to a harsh life, full of not always joyful events.
A man who knows war is depicted in a muted scale. Dark brown color, slightly diluted with golden, bluish and coral, creates a dramatic effect. Furrowing face wrinkles, gray hair, tired but attentive eyes tell the story of the life of the military commander of the era of Peter I.