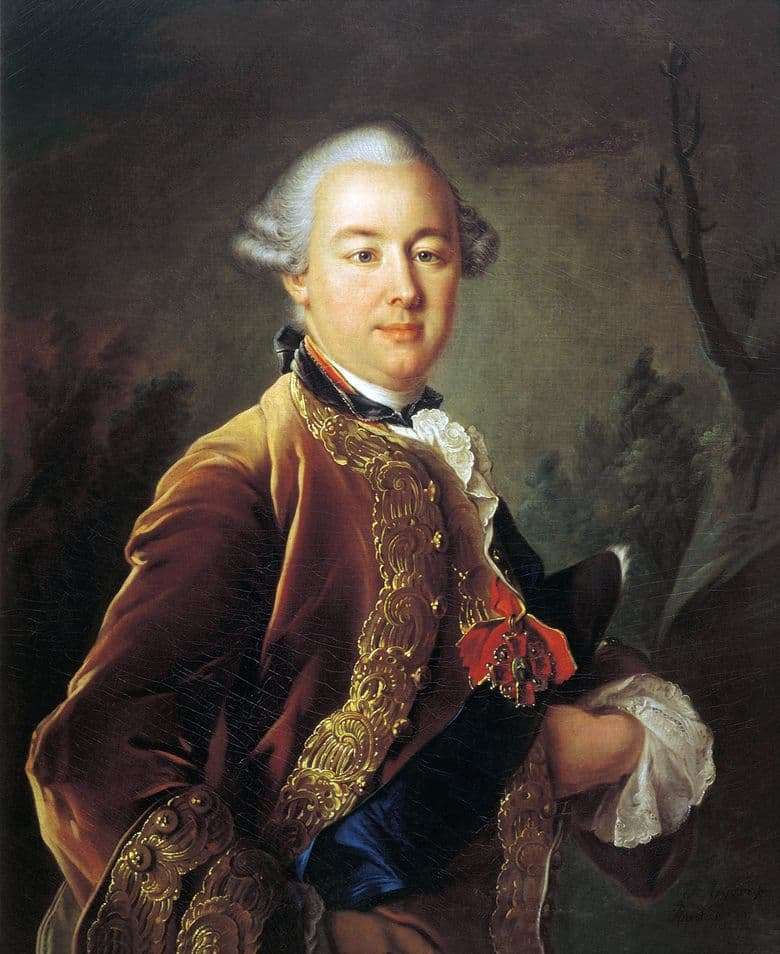 The serf artist managed to reach unprecedented heights in art. Due to the fact that Argunov was a serf of Sheremetyev, all the portraits of the artist belonged to members of the Sheremetyev family.
One of the most important works that became significant in the creative life of Argunov was the custom portrait of Count P. B. Sheremetyevo. The artist tried to show a relaxed and refined atmosphere. Count Sheremetyev is depicted on the canvas in a spectacular pose. To actually transfer the image of the graph, the artist had to perform a large number of portraits. Sheremetyev's face is written without embellishment – not very beautiful, heavy, the lower part is strongly elongated, the nose is huge, red. Argunov decided not to correct all this. The field marshal is wearing a black and gray frock coat. A dark, dark cloak is casually thrown over his shoulder. The artist made the background also gloomy, dark.
Ivan Argunov managed to comprehend the science of portrait genre to perfection. He tried to paint all the portraits as realistic as possible. In his creative life has achieved a lot. And who knows what he could achieve if he were not a serf, but a free man. Until the last day of his life, the artist enjoyed the special location of the Sheremetyev family.
Argunov painted a portrait of Peter Borisovich Sheremetyev in 1760. The picture is painted in oil on canvas. The size of the canvas is 92×73.5 cm. To date, portraits by Argunov are kept in museums in Moscow and St. Petersburg.