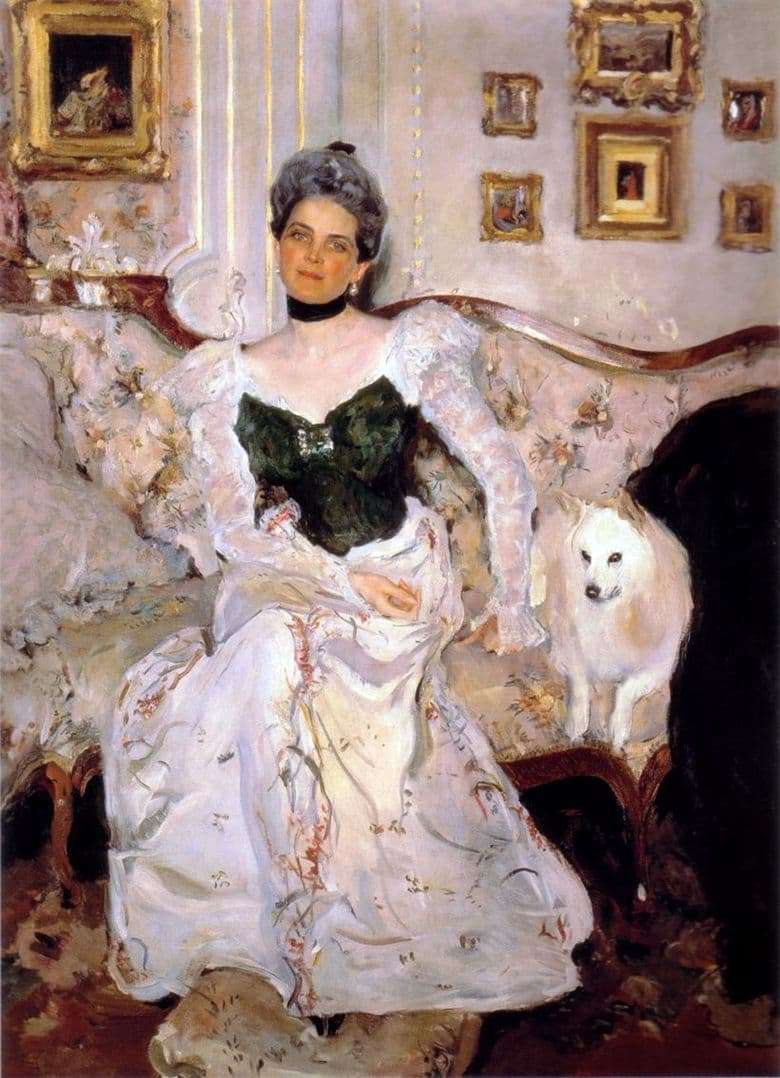 Portrait of Princess Zinaida Nikolaevna Yusupova, written at the very beginning of the 20th century, the artist created by order of the Princess herself. At that time, Valentin Serov was already widely known among eminent people as a talented and unique painter; many were ready to order his personal portrait from him, but Serov himself was disapproving of their desires, considering them to be too "snobby and rich." However, the beautiful Yusupov became an exception for the artist: in Serov's own admission, he saw in this princess not only attractive, but also highly moral, kind woman, besides not alien to art.
Indeed, Zinaida Yusupova appreciated art in its various manifestations. Playing in amateur home performances, she delighted the audience with her play. Heir to the fabulous state, she donated a lot to support the visual arts, including the allocation of funds in favor of the Museum of Fine Arts. Zinaida Yusupova was considered a woman with a good education and manners, as well as possible corresponding to her high status.
The critic S. Goloushev gave a very high appreciation to the portrait of Yusupova: in his words, the princess depicted in the picture carries an almost reference image of a representative of high society who can keep herself up to the mark, away from anything that could belittle her honor. Goloushev called her the marquise of his time.