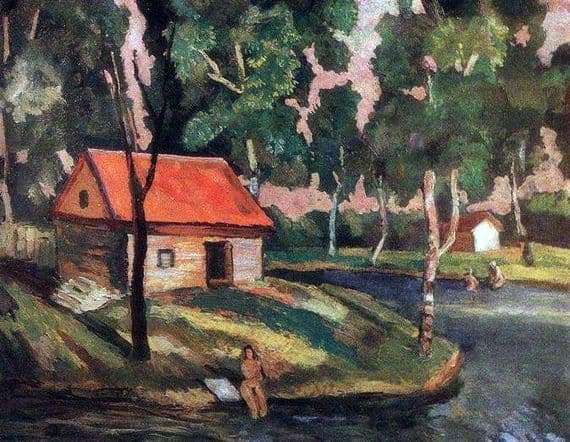 Krymov called the artist a happy creative fate – and this is true. He received recognition early and found his fans early – even when he was in his second year, he painted a picture that turned out to be in the Tretyakov Gallery.
At the same time, he had his own opinion literally about everything – his quotes, scathing, exact, are often mentioned when describing the mores of the time concerning painting, and some of them apply to all art in general.
"Write as you please, even with your finger, if only it was good!"
"They ask me which is more important: color or tone? I answer: "Which leg is more necessary for a person, right or left?"
He considered art countable mathematically. He hoped to find a single standard that would help objectively determine whether a picture is good or bad. He was crazy in his own way and never shy about words.
"Summer at the Dacha" is one of his paintings, which was painted finely, concentratedly, lovingly, as if the artist hoped to convey a feeling of joy, a feeling of well-deserved rest to anyone who looks at the picture. Small country houses, shaggy green trees. A shallow river, the water in which is greyish and seemingly mobile – glare runs along it. Two people are swimming, splashing in shallow water.
A young girl in the foreground twists her hair, legs dangling in the water. Relaxed peace, summer evening – the pink sky peeks through the trees, hints at sunset – when laziness stirs, when, after a drying day heat, you can only indulge in a peaceful bliss.
Krymov perfectly conveys the feeling. Playfully, easily, allows you to feel in another place. It is easy to imagine how a girl braids her hair and slips into the water. Dive, disperse the wave, laughing, come up and start playing, pick up splashes.
The sun will set. People will light a warm yellow lamp on the veranda.
Rest, crickets in the bushes. Summer. In the country.