Home

⇒
📌Mikhail Vrubel

⇒
Description of the painting by Mikhail Vrubel "Portrait of S. I. Mamontov"
Description of the painting by Mikhail Vrubel "Portrait of S. I. Mamontov"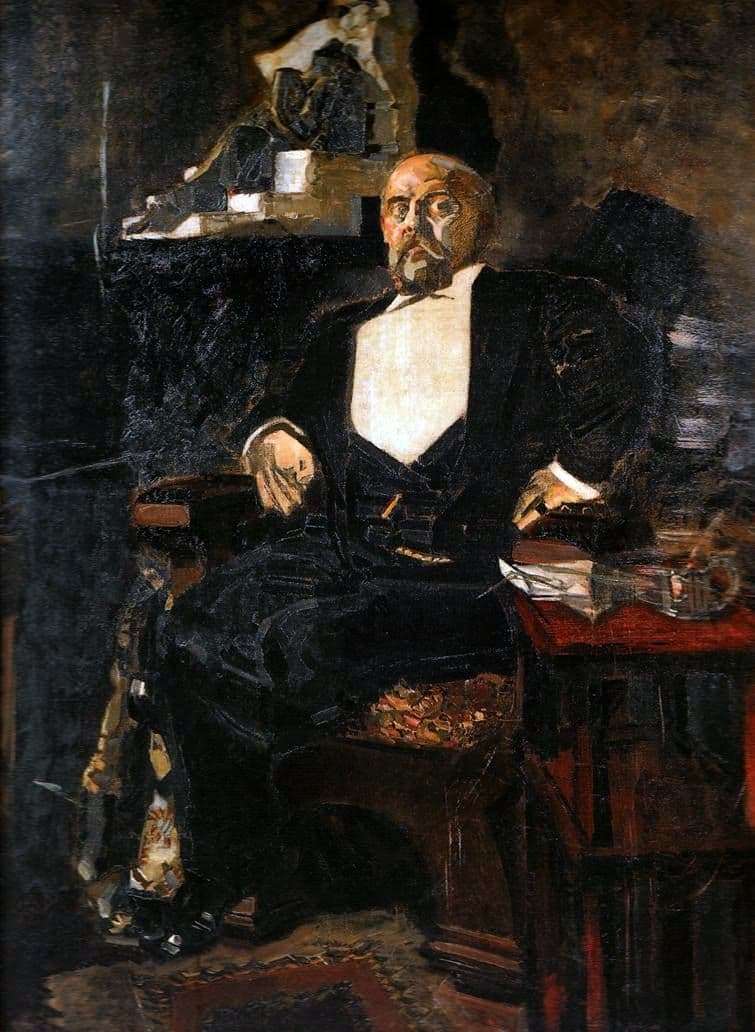 Savva Ivanovich Mamontov (1841 – 1918) – one of the richest people in the Russian Empire, a major railway magnate and philanthropist. He was widely known to his contemporaries for his activities aimed at the support and development of art. In 1870, Mammoths acquired the Abramtsevo estate situated near Moscow, located between Moscow and Yaroslavl in the vicinity of Sergiyev Posad, after which he invited the most famous artists to live and work there: Repin, I. Levitan, M. Vrubel, the Vasnetsov brothers and many other prominent artists.
Many different portraits of Savva Mamontov, painted by different artists, have survived to this day; among the most significant is the painting by Mikhail Vrubel, created in 1897. The acquaintance of the artist with Mamontov took place in Moscow, where Vrubel was passing through; since then he has become a permanent face in Abramtsevo, enjoys great support from his benefactor. Admiring the breadth of nature and talent of Savva Ivanovich, Vrubel decided to create a large portrait of Mamontov.
The picture shows Sawa sitting in his office. The portrait is imbued with expression, partly hyperbolic: it seems that Savva Ivanovich is closely in a limited little world, he wants space, like the old Russian hero of the epics. His gaze feels businesslike, royal grandeur, severity and scope. Extremely reliably, to the smallest details, the furnishings of the Mammoth cabinet are presented.





(
2
votes, average:
3.50
out of 5)
Description of the painting by Mikhail Vrubel "Portrait of S. I. Mamontov"