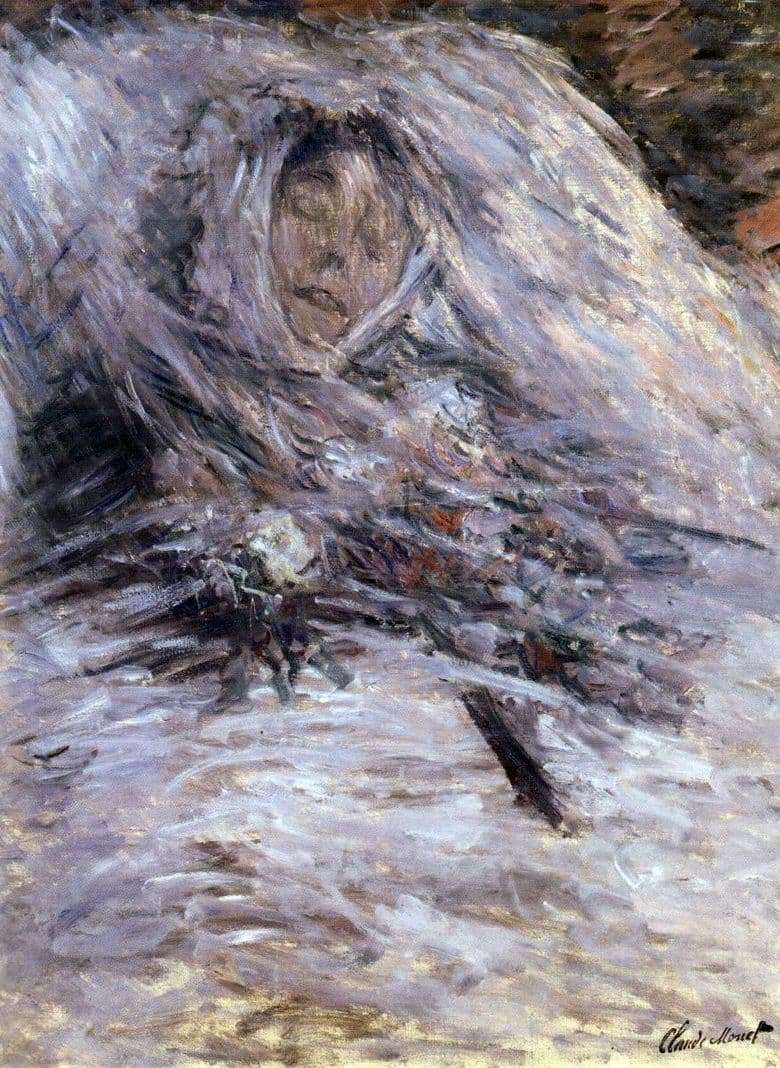 After a long recovery, Camille Monet died on September 5, 1879 in Veteole. Her relationship with the artist dates back to 1864, they married in 1870, although they already had a son named Jean. Monet could not make the final portrait of his beloved wife and model on his deathbed. The work becomes a concert of lilac flowers, in which Camilla's face is almost unnoticed. Thus, it is shown how the artist cannot abstract from his attraction to color, following the principles of impressionism, even when the model is his dead wife. In his picture, the artist rather tried to portray his attitude towards his wife, as well as the grief that swallowed the soul.
The last years of Claude Monet were marked by high artistic productivity, thus he sought to use all the energy in order to forget himself and to abstract from the tragedy that pursued him. However, this changed dramatically when cataract problems increased. Soon he began to lose his sight, which significantly hampered his artistic progress. Monet had to break sketches and paintings, not finishing, the purpose of which was to keep the picture itself. All this caused a deep depression in the artist, who died in 1926 in Giverny.
He began his career under the influence of pictorial realism and completed a more naturalistic and abstract picture, marked by the dissolution of form. Despite the various influences, his picture shares an exceptional relationship to light and color, with which Monet was able to capture and present everything for which he decided to portray his wife. The picture turned Monet's life upside down and inspired interesting thoughts to a person who is trying to see in paints all the sorrow and longing of a great artist. This work is a cry of the soul, demonstrates the true attitude of her husband, who suffers from tragedy.