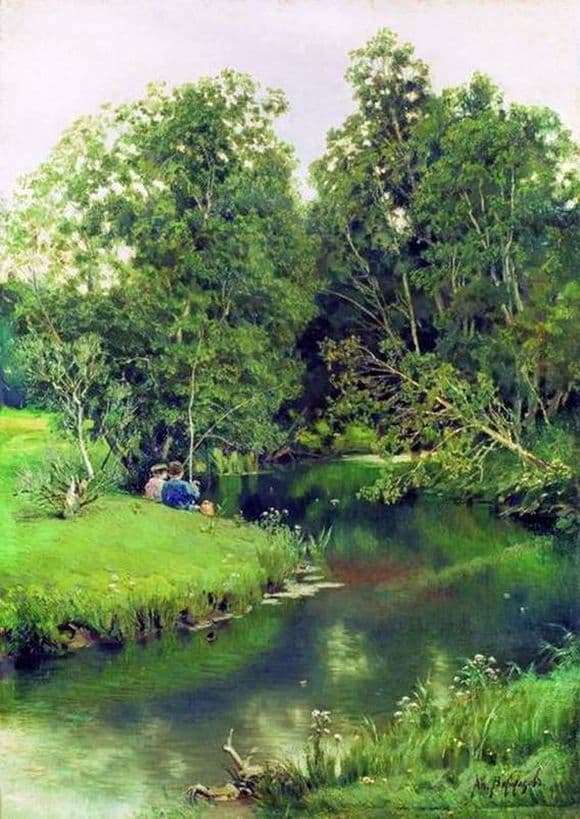 Cloth "Fishermen" was created in 1887. The drawing was done in oil on canvas by the great Russian artist Appolinariy Mikhailovich Vasnetsov. The master was famous for his landscapes, thematic historical works and knowledge in the field of art. He studied painting in the city of St. Petersburg. Among his teachers were such famous personalities as Ilya Repin, Dmitry Polenov and his brother Viktor Vasnetsov.
The master was notable for his special love for the Motherland and its historical values. He was the only artist who opposed the destruction of the Temple of Christ the Savior. He was famous for his travels. During his life he traveled to many countries and almost all regions of Russia (then the Russian Empire).
The painting "Fishermen" is filled with the warmth and tranquility of a summer day. The surface of the river is smooth, like silk. Grass and trees do not move. In the background lies a broken birch. The picture is complemented by two boys who quietly fish on the shore. The canvas was written with great love for the nature of Russia and its people. Tone selected cheerful. Mostly the artist used shades of green, filling the work with freshness and life.
Subtle technique allows you to plunge into the whole atmosphere of a masterpiece at a glance. The work as if tries to return the Muscovite viewer to the expanses of Siberia. It works in contrast with the capital's magnificent life, as if reminding that that very life, in fact, looks very different. Now the masterpiece is stored in the Tretyakov Gallery, where anyone can get acquainted with the work.