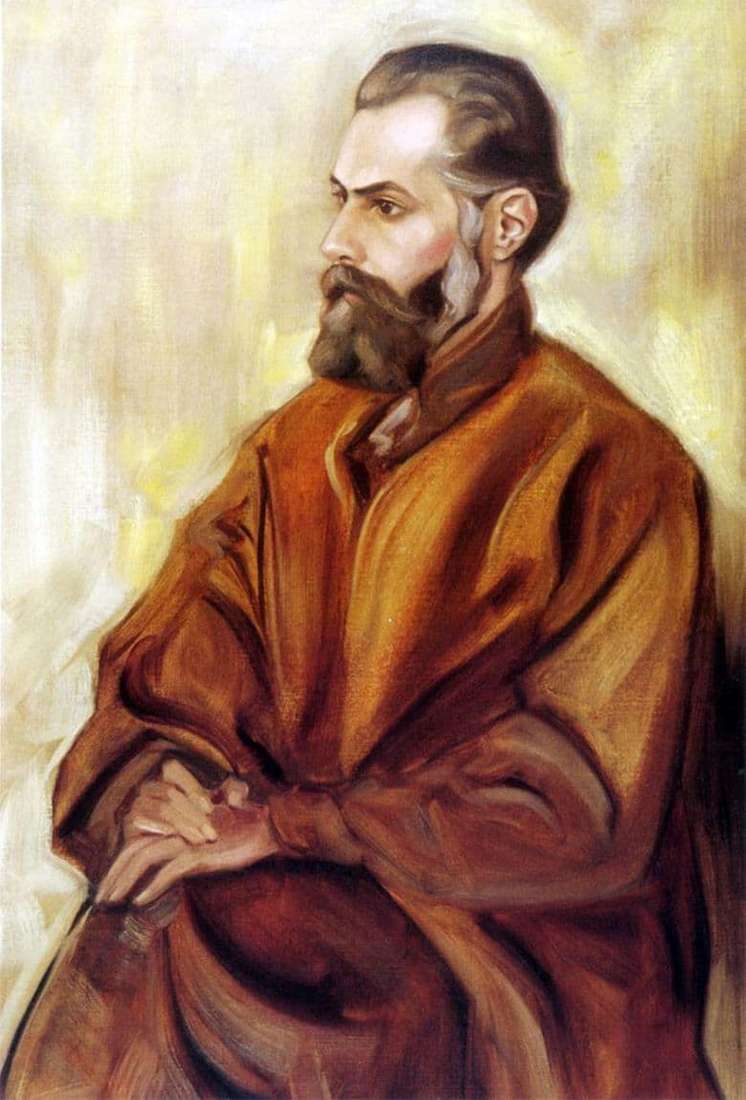 Svyatoslav Nikolaevich Roerich, the son of Nikolai Konstantinovich Roerich, is considered to be his national artist both in India and in Russia. He is a bright and truly unique figure. In addition to artistic activities, Svyatoslav, like his father, was engaged in public activities. A boy from childhood was interested in painting, modeling, natural sciences. He studied in the United States, first at Columbia University and then at Harvard. Returning to India, he married the famous actress Devika Rani, who became the artist's muse and his permanent model.
In all his works, Roerich developed the principles of color painting laid down by his father – but on the whole his son's work is much brighter and aesthetically closer to Indian culture. The style of the artist is easily recognizable, his genre canvases are scenes of certain phantasmagoria glowing with colors, sometimes with absolutely cosmic sound.
Creative way Svyatoslav Roerich began as a portrait painter and achieved great success in this genre. With the help of deep empathy, he always tried to understand the character of the person depicted, to grasp the essence of his experiences. "A successful portrait is more than a simple resemblance," said the artist. Later, Roerich Jr. began working in various genres, but his knowledge of human nature and the anatomy of a human face invariably helped him create plausible and virtuoso works.
There are several self-portraits of Svyatoslav Roerich, created by him in different years of life, but the most famous one is written in beige-brown tones. In this picture the master depicted himself in Indian clothes. Despite the relatively young age, Svyatoslav's temples are touched with gray hair, grayness is planned in the beard. Wavy brown hair combed back, big brown eyes looking seriously and excited. Well-groomed hands with long, thin fingers are folded on the lap. An artist with a deep inner world – these are the words that first come to mind when looking at this self-portrait.