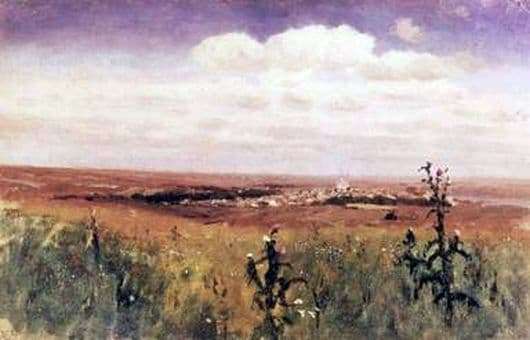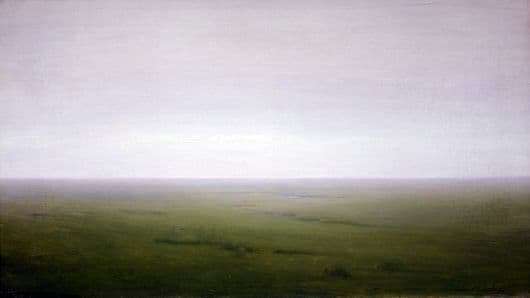 Arkhip Kuindzhi is not a simple painter. This is an amazing, kissed by God, artist who owned such a fantastic craft how to work correctly with color, light on the canvas. The magic of his art is that he skillfully used colors and of course color and light. Yes, so skillfully that sometimes it seemed like some kind of magic.
Here, for example, two canvases on the theme "Steppe". The first one is a simple landscape of the Ukrainian steppe. Somewhere in the distance you can see the village, and around it the endless steppe is yellow-light brown in color. In the foreground is a thorn and already slightly sun-faded grass. And of course, the endless sky, with clouds and with some even violet blue. Striking the scale of the canvas and the scope of the steppe.
But the second canvas, this is precisely the very miracles and applies. Landscape steppe, but spring. When the grass has just appeared and still young greens. And here comes the magic of the artist. The sky is slightly gray, predawn. The morning breeze walks on the ground and the grass creeps along the steppe in waves, such a feeling that the steppe moves, sways, lives.
It even creates a feeling that you hear this breeze. And of course, the scale again, only this time there is pure steppe. Nothing prevents nature, only she herself, only her breath.
Arkhip Kuindzhi is not a simple landscape painter. He has all the work filled with sincere nature, and most importantly the artist's love for her. Basically, he described the Ukrainian spaces on his canvases, since he would come from there.
One of his best paintings "Dnepr in the night" shocked the audience. But the most interesting thing is that he showed this canvas in a single version. It was just an exhibition of one web. And the spectators marched and marveled at her beauty. Exactly like this presented canvases, especially the last, lower one. This canvas must be seen and rejoice in beauty.