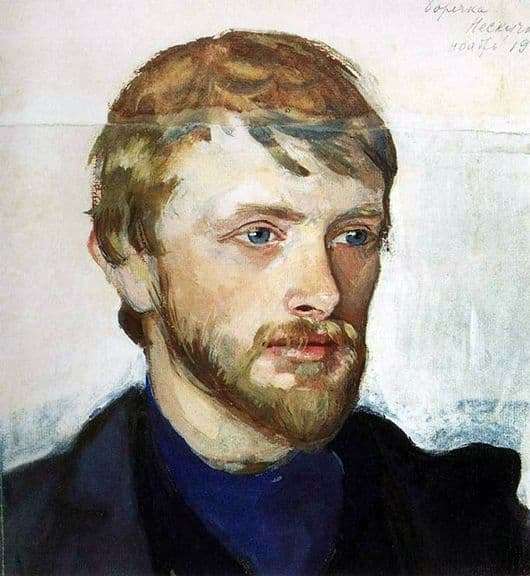 Artist Zinaida Serebryakova is in many ways a heroic woman. She had to experience a lot of shocks. Her fate can be called tragic, and her talent is remarkable. She early lost her beloved husband – Boris Serebryakov, left with four children. Nevertheless, she remained true to herself, to her style, and there was no occasion when she wrote custom-made pictures. One of her remarkable works is the portrait of B. A. Serebryakova.
In the picture we see a young man, blue-eyed, blond. His features are subtle. Before us is a man of intelligent, intelligent. But behind all this, almost noble, refinement, truly masculine reliability and even courage peeps through. The character's gaze is slightly ironic and at the same time sad. In the sunken cheeks fatigue is guessed. Fatigue could be read on the whole face, if not for the eyes. They are still full of light, and it remains to guess what this person is thinking.
It seems as if the artist had a premonition that Boris would die early in life, and therefore portrayed him so alive and real that even not fully written brush strokes could not detract from this impression. Only from them one can understand that the picture was painted for the house, and not for exhibitions and not for sale.
The picture feels love, warmth and soulful light. The artist in the upper right corner wrote "Borechka. Not dull. November…". Apparently, the work was dedicated only to him, beloved and dear. After all, the fate of the artist was such that she occasionally lived apart from her husband, who was traveling to the construction of railways to places where it was impossible to live with her family – conditions were so severe there. It was on such works that Boris fell ill with typhus, which caused him to die…
And in the portrait, Boris looks like he is still alive today. And they did this great love and great talent of the artist Zinaida Serebryakova.