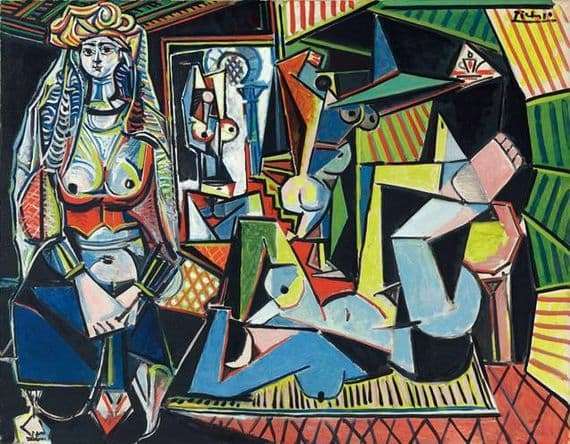 This painting was created by the famous artist Pablo Picasso. The time of its creation dates back to 1955. Repeatedly art critics have noted that the series of paintings by "Algerian women" is the best work of a great artist.
It consists of fifteen paintings, each of which is indicated by the corresponding letter of the alphabet. The theme of the paintings corresponds to the Oriental style. The described picture is the fifteenth in a row. It can be recognized by the letter O. At the moment it is in one of the private collections.
Note that the "Algerian women" by Pablo Picasso were inspired by the same name painting by Eugene Delacroix, created in 1834. For a long time this canvas was in the collection of Victor and Sally Gantz. They bought it a year after it was written for 212 thousand dollars, which in 1956 was a fabulous sum.
If you look closely at the picture, you can see how skillfully the author was able to convey his thoughts and experiences. Impressive is the superb color game. While working on a picture of Picasso was not afraid to combine a fairly large number of colors. Particular attention should be paid to individual elements of the picture, which are made with particular precision.
The main character of the "Algerian women" are, oddly enough, women of the eastern appearance. The author set himself the goal of conveying the full color and inner state of his models. One feels the special approach of the artist. He managed to capture people with a brush, accurately conveying their inner world and state.
The picture attracts attention for its unusual and extravagance. Now bought this picture in New York. Its cost was a record and amounted to 179 million dollars. Thus, Picasso's painting became the most expensive reproduction, which was sold through an auction.