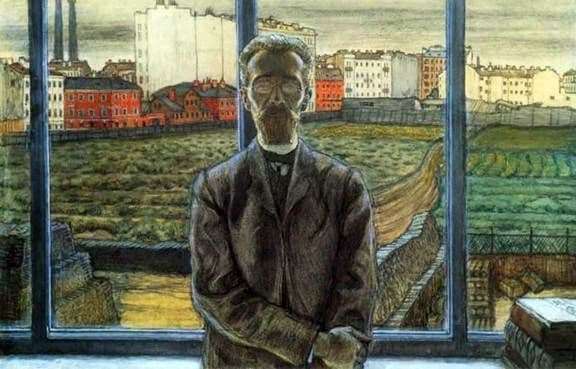 Mstislav Dobuzhinsky was always among those people who knew that he fully belonged to art. Not paying attention to mistakes and failures, he grew and improved his skills. Our compatriot often experienced creative torments, stagnation, crises, but he struggled with himself and would continue to give his works to the world. Many paintings by Dobuzhinsky were created while working on the cycle of works about St. Petersburg.
The author often tried to capture, display and capture the spirit of the passing era. It should be noted, he succeeded. Absolutely all the works of a talented painter harbor a semantic load: none of the works were written just for beauty.
Canvases always carry nostalgia, the memory of the past, of significant events, childhood. Mstislav Valerianovich fought for the past, displaying it on canvas, he never wrote the future, the desired and very rarely valid. This is another great feature of the paintings Dobuzhinsky.
His images are imbued with some extraordinary feeling, atmosphere, entourage. Each viewer finds for himself something of his own, intimate: memories of his virginity, happy moments, and maybe the opposite – sad moments, changes, or suddenly overtaken melancholy.
"The Man with the Glasses" is one of those works that push global thoughts. It depicts a man, against the background of the glowing bright colors of the city, he seems stern and gloomy. Despite the variety of shades – the city is empty: a wasteland, houses and factory pipes. It is impossible to make out his eyes, as if he is gradually becoming impersonal, turns gray.
Thus, Dobuzhinsky wanted to convey the idea of how a person loses his own individuality and becomes lonely. Watercolor paints as well as possible carry the mood of the author.