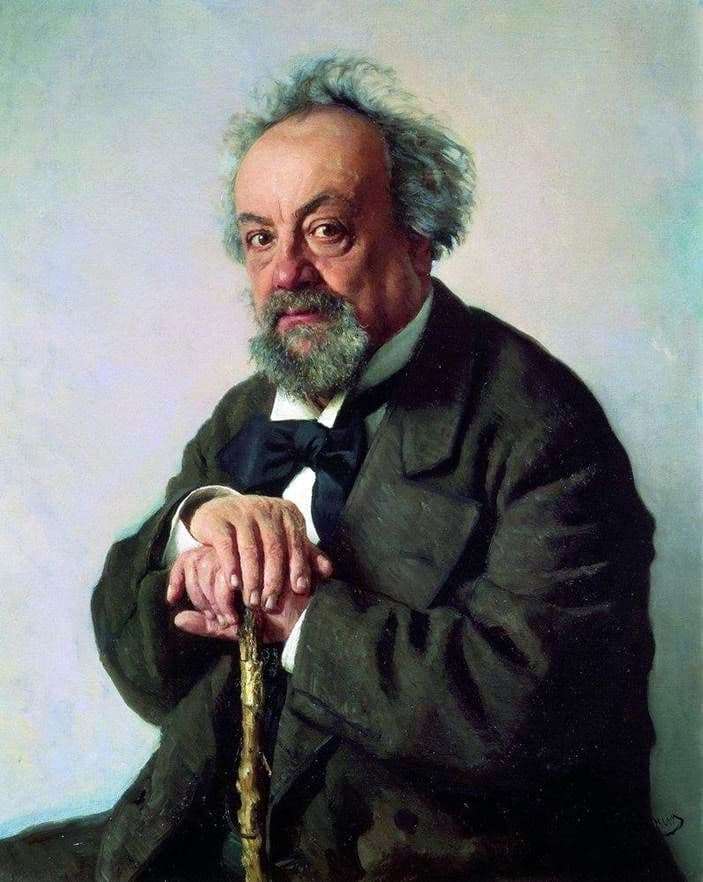 It is known that during his time of work, the genre of the portrait of Repin was addressed an incredible number of times. And what is most interesting is that each of them has certainly been crowned with success. Poor or rich, old or young, each person looks his own original and unique. Repin was able to display in the portrait that individual trait that would distinguish a canvas from a number of others. And this feature was not always the appearance.
This canvas was created in 1880 and for many years located in the State Tretyakov Gallery. Dimensions of the picture reach a little over 60 cm wide by 90 centimeters in height. In many of his canvases, the artist depicts a man up to the waist, so that his face, shoulders and chest look as expressive as possible. Repin adhered to the same principle in this case, but only the body is hidden under a large gray jacket. The writer, who painted Repin, sits on a chair and leans his hands on a cane. Many art critics say that the image can not be called a normal portrait, the way it used to be considered.
Very accurately Repin managed to convey the character of his client. He painted every line, every wrinkle so technically that many of Pisemsky's friends were amazed at the mystical similarity to the original. There is a feeling that Pisemsky is looking at us not from a meter-long canvas, but from a normal enlarged photo. Here are just cameras then still have not received their future glory. The painting breathes life and literally about to come Pisemsky from his chair and begin to stroll around the room. This liveliness is in some way transmitted by the hero's unusual mimicry: a raised eyebrow, a surprised face, a light, almost imperceptible smile in the corners of the lips.