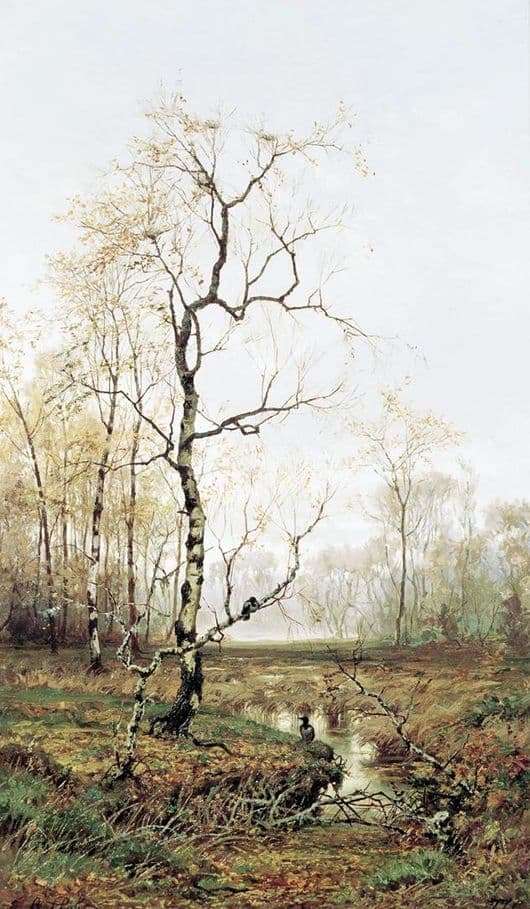 Here it is, all breathing, healed, swaying, and finally woke up after the long winter months of fierce cold, a large cover of snow and constant storms. Revives father-forest! Begins quietly to gain its credibility. The first spring fogs have already arrived, and the melt water has sheltered in large forest ditches. Spring birds appeared, heralds of spring.
The grass began to peep here and there. And the trees gradually began to gain their greens and a little more everything will be green and summer-like fine.
In the meantime, spring has reigned in the forest. In addition to the birds, bears are probably already awake. It became probably easier for wolves and foxes to hunt, it was no longer so cold, and it became easier to find food. Nowadays, the birds will also be expanse: after all, apart from them, insects have woken up, which means that they will have something to eat at the blackbirds and woodpeckers.
Amazing this time is spring. And it is especially surprising in the forest. To believe that the forest is a living organism, simply go to the edge of the forest and stand still and listen. How much noise can be heard at once from the forest: somewhere a bear tears bark, and somewhere a fox runs along the paths and draws attention to itself. And here the woodpecker's knock on the tree is barely audible – the hard worker is already working, cleans the forest from parasites.
In addition to listening to the forest, you can also just see it, you just have to look at your feet. Here is the cedar pine cone – this squirrel apparently already had breakfast. But someone seemed to be rummaging in the ground and all last year's foliage was tattered – this was a boar looking for something delicious. Oh, good in the forest! The truth is not everywhere the water melted, still kept on the surface after high water. But this is a tolerable thing: the sun will soon take effect and all the water will evaporate.
Everything on this canvas is about this – about the spring forest, about the awakening of forest life. The fact that hibernation has gone into oblivion.